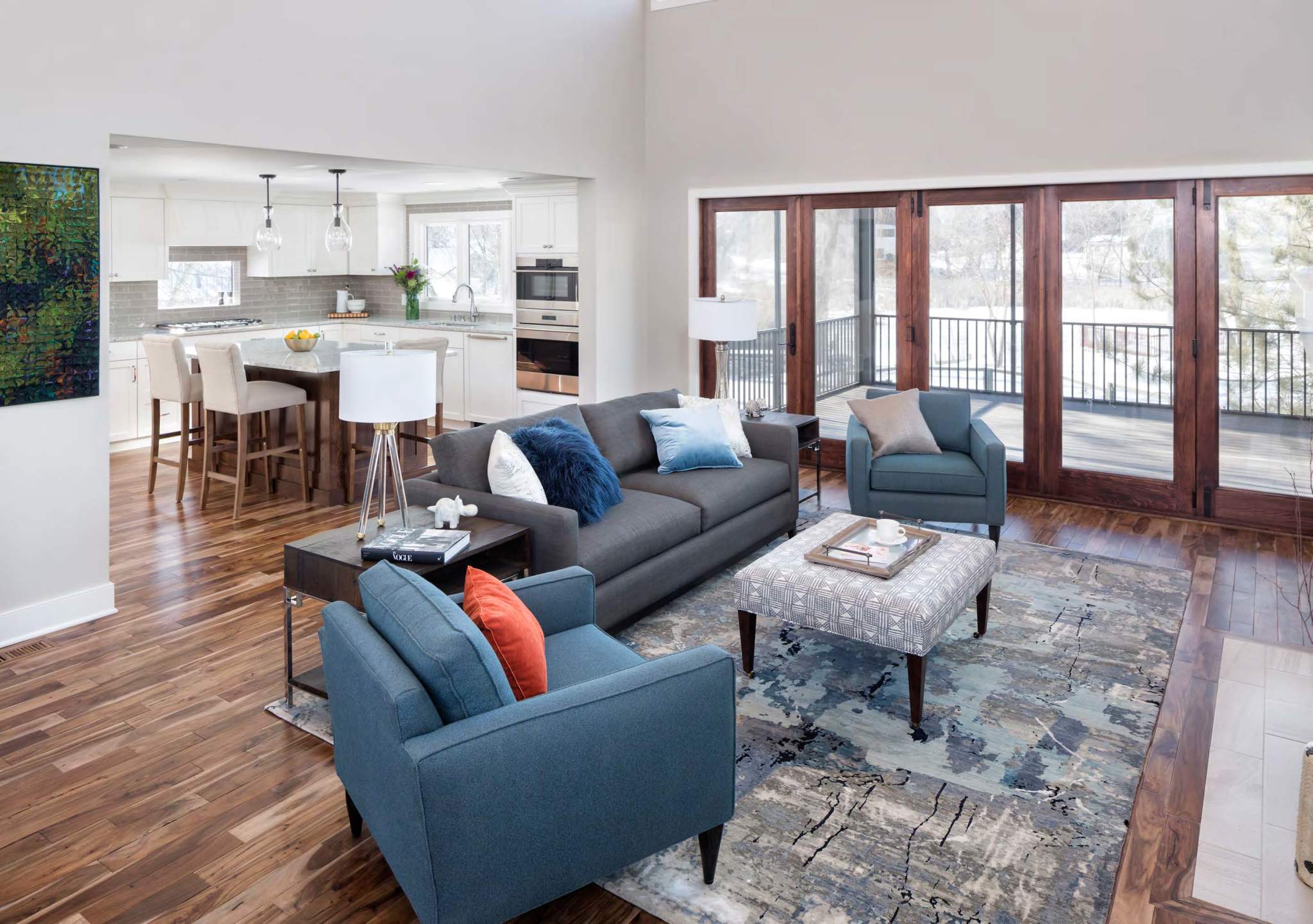 This original home was built in 1968 and was designed to be architecturally unique with its flat roof and modern design.  Our remodel and addition expanded on this modern design with an entire home remodel. We rebuilt the original 4 level house into a 2 story home with an addition, adding bedrooms and a bath over the garage, with a lower level walkout to the lake.
The entire new exterior features natural stone columns, stained cedar railings, mixed with dark grey tones, and bronze metal trim boards.
Acacia wood floors expand the entire main level which brings in beautiful color variations and a unique visual appeal that only this wood can deliver. Acacia comes from Africa, where the homeowner travels every year, bringing a little bit of Africa back to Minnesota.
Inside, the home's interior has painted modern trim and custom cabinetry keeping the perfect balance of modern and traditional that is utterly timeless.